Welcome to Black Hills Picture Books!
We hope you enjoy our books, free printable puzzles, and photos of the Black Hills!
We also hope you find our information on Multiple Chemical Sensitivity helpful.
To read Christa's latest thoughts (on children, the Black Hills, MCS, suffering, or whatever she might be thinking of that week), check out her blog here:  blog page
Thanks for stopping by, and have a wonderful day!
House Project
Many people are coming together to help us obtain a safe place to live.  If you would like to be a part, you can send a check to:
Southern Hills E-Free Church 1509 University Avenue Hot Springs, SD 57747  
5/6/16 Fundraiser Update:
We are almost to 90%  Praise God!!!
A wonderful friend has taken on credit card debt for us (about $4o00 or so, including interest).  We need to pay this back ASAP.
We probably should purchase a back-up generator (for electric outages in the winter), though I am still hoping for an unexpected alternative, 🙂 because generators are so stinky with gasoline (not good for me).
We also need to consider an air conditioner unit.  This is only for times when we might have to close up the house in the summer, such as when smoke from wildfires comes into the area.
Otherwise, I think we have everything we need!!!  Popcorn/Christmas tins always welcome (for storing items, non-plastic "trash cans," etc.)  🙂  A few other items might be handy, but we can live without them.
But we found that Sarah's wheelchair works quite well on pea gravel, so we don't need expensive sidewalks after all–YAHOO!!!!  The pea gravel looks SO pretty, too.  (In the drainage area, Steve planted yellow rose bush starts from a friend, and we'll probably add wildflowers as well.  🙂 )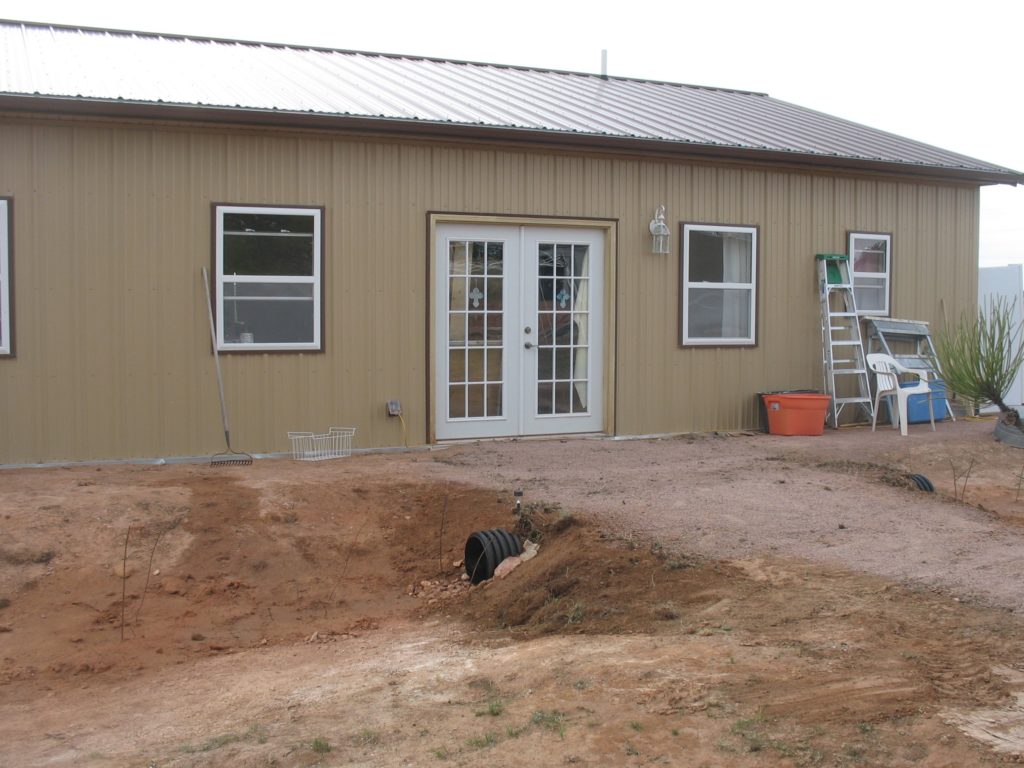 This funding amount is in addition to the very large amount that some private investors have put into the development of the property as well as an amazing amount of volunteer labor.
Gifts are not tax deductible, but they are very much appreciated! 🙂  For more info you can read here: 5 Years, 11 Houses…
Welcome to my blog!
I am glad to have you here, and I welcome your comments!
Did you ever think that if you "followed the rules" and worked hard that you would certainly succeed in life? Have you ever been surprised by suffering in your life?
click here to continue reading this post
12 Ways to Love the Children in Your Life
In case you can't tell, I love children!
I love writing children's books. I enjoy making up activities and puzzles for them.
I love featuring their work. (See our Kids' Corner, which includes stories, recipes, crafts etc. not only for children but BY children. In my own books, I have SO enjoyed using my children's ideas, photos, artwork, and even writing/plot edits!)
click here to continue reading this post
Funny about Blogging….
I'm a little off the normal topics today, but I wanted to share this funny thing (funny to me, at least).
First of all, I'm so un-technical that to me, "cookies" mean yummy things with chocolate chips in them, "trackbacks" sounds like someone hunting deer, and "dashboard" is the thing in the car.
click here to continue reading this post
Poor Wayfarin' Stranger
"Poor Wayfarin' Stranger" lyrics (author unknown)
I'm just a poor wayfarin' stranger A-travelin' through this world of woe.
click here to continue reading this post
To the Suffering and Oppressed Ones
To those who struggle mightily with Multiple Chemical Sensitivity/Environmental Illness, other chronic illness, other disability, being a caregiver for someone with chronic illness, MCS/EI homelessness, or other suffering due to no fault of your own, I have found much comfort in the following passage:
click here to continue reading this post
Ode to the Black Hills
So here's the little piece  that I wrote when I thought we were going to move to Arizona.  But I still feel this way (and I'm glad I don't have to say "goodbye" right now. 

)
click here to continue reading this post
20 Ideas for How to Home-school from Bed
In the last 5 years, I've been bedridden off and on from mold and chemicals.
Here are some ideas for home-schooling through being bedridden with chronic illness, starting with the obvious idea:
click here to continue reading this post
Free printable Scripture memory ideas, Study Skills ideas, questions and answer keys for my mysteries, etc.:  http://www.blackhillspicturebooks.com/kids-corner/school-stuff/