I am reaching energy levels of 25% of normal. This is amazing. I have not had this much energy since 2008.
This means I can be up and cleaning, cooking, doing laundry, homeschooling, etc. for about 4 hours a day, 6 days a week (unless things go wrong, like wildfire smoke or a cold/virus). I figure the average person my age could be up doing those things for 16 hours a day, thus 25% of normal.
As you can imagine, that is still quite limiting, but it's so much better than before moving into this house last February.
I kind of expect my healing to progress a bit more slowly now, as my body works hard to heal everything that has been damaged, but who knows.
The set-backs the last few months (mainly medical supply chemicals and sometimes wildfires) have hit my digestion most. It's hard to go backward in symptoms and tolerance of good food (like vegetables), but I'm getting there again. And looking forward to a freezer full of garden veggies and a house full of garden pumpkins and winter squash.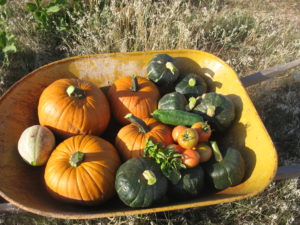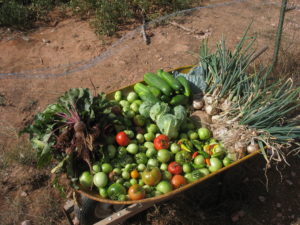 I think the medical supplies, even as hard as we tried to minimize exposure, also slowed my energy progress from what otherwise might have happened, especially because it also affected my sleep and heart quite a bit.
But, I am getting back to where I was in early July regarding these things.
So other than the medical supplies & smoke, the thing I've had the most trouble with is the dishwasher. The plastic in it still stinks. But, that is getting better, too. We just can't run it unless we can also open windows, and I have to be outside or in my room especially when they open it to dry.
We thought about not getting one, of course, but our ability to survive when Steve has to take our little one out of town for doctors, & eventually when I am better enough for him to get a job, would be much more of a challenge without one. Depending on things, we will likely not wait until I am 100% for Steve to find work, at least part-time. So, we figured it would be better to get a dishwasher & have it much more outgassed by then. This summer has been good, running a window fan above & opening other windows.
And to top it off—I can no longer tolerate ANY dish detergent, but the dishwasher works pretty well with only vinegar & baking soda. We wash hand dishes with baking soda and castile soap, but it's a mite on the tricky side, not to mention expensive (the castile soap and how much we go through for dishes).
We continue to enjoy amazing fresh air outside here most of the time, too, which makes it so great to air out the whole house.
Once again we want to express grateful thanks to all who helped make this house possible, for me to get a life back, for our kids to have their mom back.
Christa Upton   Black Hills Picture Books   Edgemont, SD  57735
Save
Save