Hot dogs–junk food, right?  Well, the traditional ones contain those controversial nitrites, and they give me headaches even if I just smell them cooking.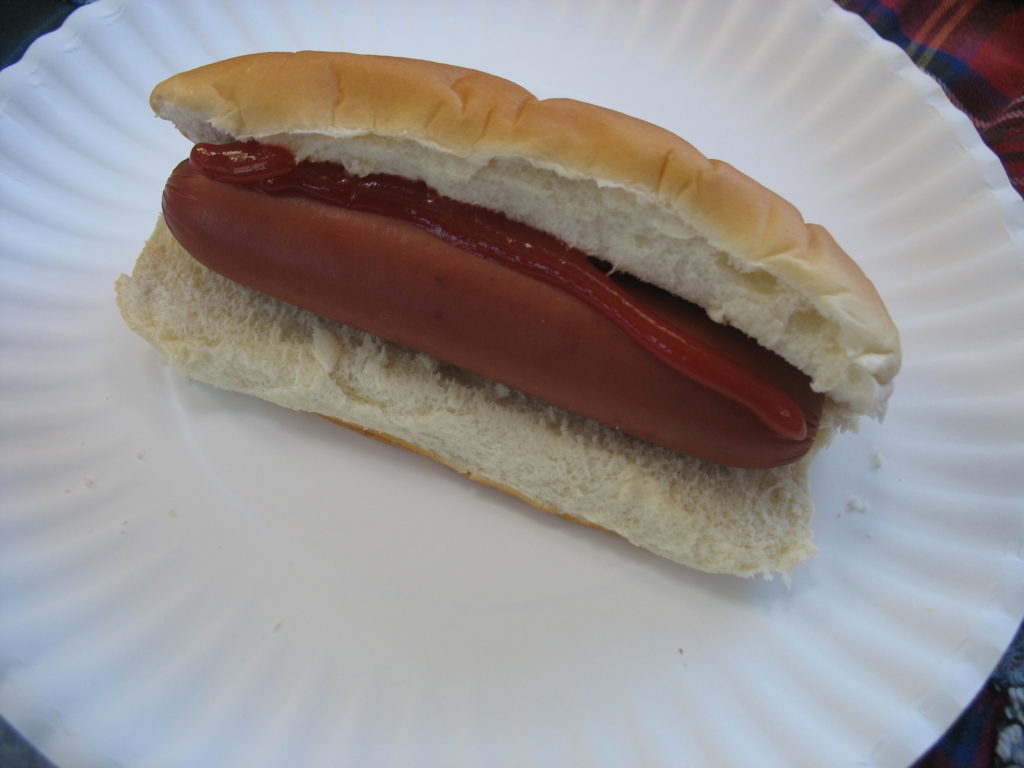 All-natural hot dogs still contain nitrites, but at least they are from food sources.
When I was extremely sick, I had trouble digesting meat.  So I basically stopped eating it.  Three or four months later, I began to experience weakness and other low-protein/low-iron symptoms.
But all kinds of meat I tried increased my daily stomach pain, a lot.  Elk was the worst.  (Later found out elk can be hard to digest.)
What to do?
Steve found all-natural hot dogs.  My weakness was concerning and sure trumped any concerns over "perfect" food.
It worked!  For about 2 years, hot dogs became my main source of meat protein.  I got better.
http://www.walmart.com/ip/Oscar-Mayer-Selects-Turkey-Hardwood-Smoked-Uncured-Turkey-Franks-8-count-16-oz/14712178
So, hot dogs helped me!
Obviously, I was not in ideal situations, or able to eat "ideal" meats.  (And I was sad that I couldn't just skip meat altogether, but my body is too broken by mold and chemicals.)
Why did hot dogs go so much better?  Maybe because they are "pre-digested" in machines??  Ew.  LOL
Okay, so even all-natural hot dogs will never really be a "health food."  But I was grateful for them!
(Now in the low-tox house, I can eat any kind of meat I want, as long as I don't eat too much of one kind in a week.)
Christa Upton   Black Hills Picture Books   Edgemont, SD
Save