I'm going to break my self-imposed rule and write stuff before I give you the recipe.  🙂
Technically maybe this isn't salsa because I didn't add vinegar.  I wanted to have more of a fresh-vegetable taste.  I'm guessing they used to add vinegar to help preserve it, but now with a refrigerator, I can make my salsa vinegar-less.  🙂
However, I thought later apple cider vinegar (ACV) might be nice.  If one added the probiotic kind of ACV AFTER cooking and cooling, I think the ACV should retain the good probiotic effects, too.
And one of these days I'd like to try making probiotic salsa.  But not today.
Homemade Cooked Salsa
7 medium tomatoes, chopped
2 mild chili peppers (I used one mild green chili and one mild red chili), seeds removed, and chopped
1 small onion, chopped
2 cloves garlic, minced
dash or two coriander (I got about 8 seeds and crushed them.  Next time I might add more.)
squirt honey
1/2 c. water
salt to taste
Put all in large pot.  Bring to boil, reduce heat to obtain a low simmer.  Simmer for 2 – 3 hours until desired consistency is reached.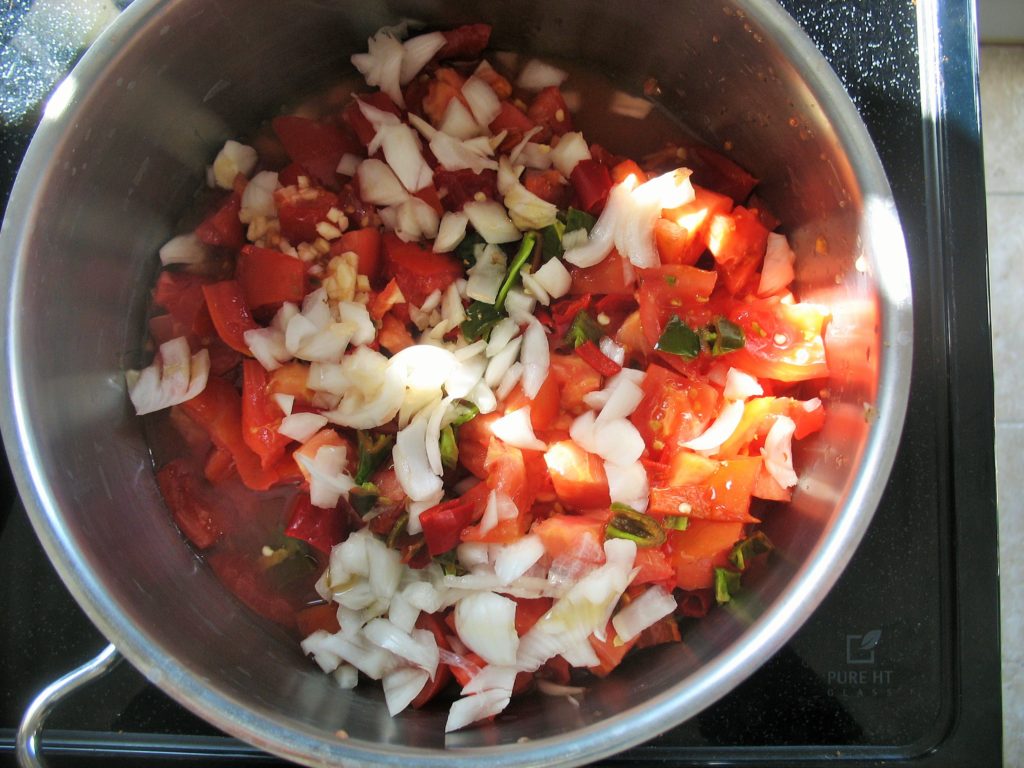 This whole recipe, except the garlic & honey, came out of our garden!  What fun.
This is quite mild.  If you want it hot, add hot peppers or ground cayenne pepper.
You can also add cumin.
This would work great in a Solar Hot Pot or a crock pot on high.
For some reason, right now my tummy does better with cooked veg.  So I was hoping salsa would be good cooked rather than raw.
Well, I love this salsa!  Never want to go back to jarred, even organic.  🙂
While it was cooking, it dawned on me it probably wouldn't last long in the fridge like jarred salsa does.  Especially because no vinegar, which helps even in the fridge.
Turned out to be not a problem–this salsa was gone in little more than 24 hours.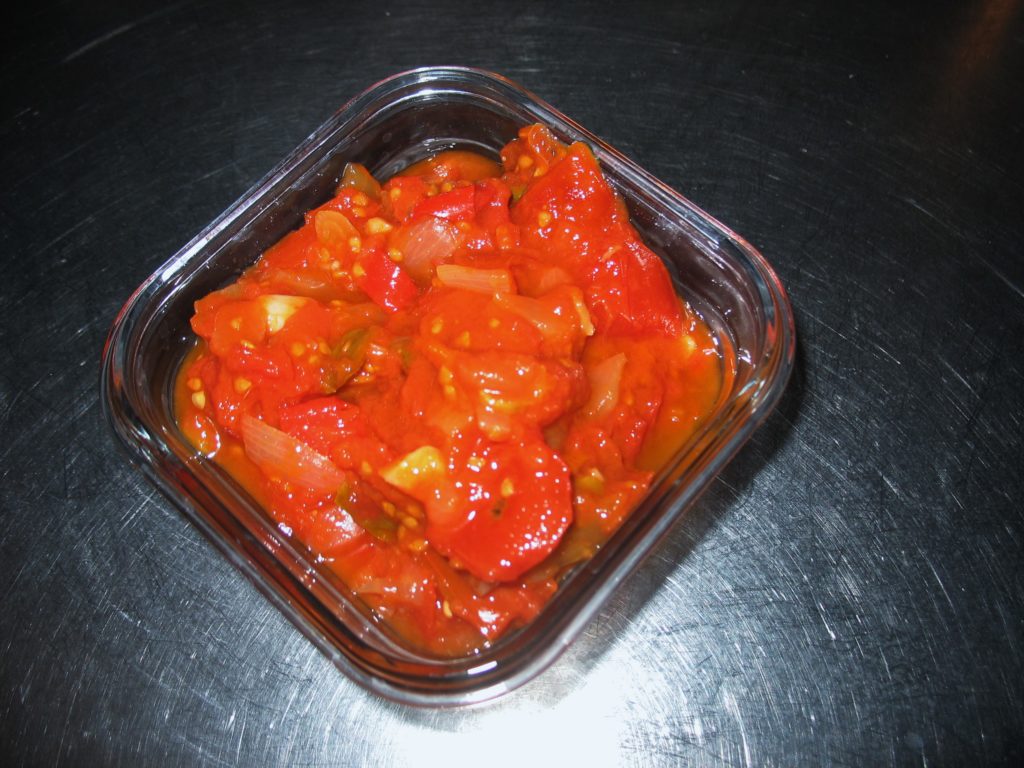 Christa Upton   Black Hills Picture Books  Edgemont, SD 57735
Save