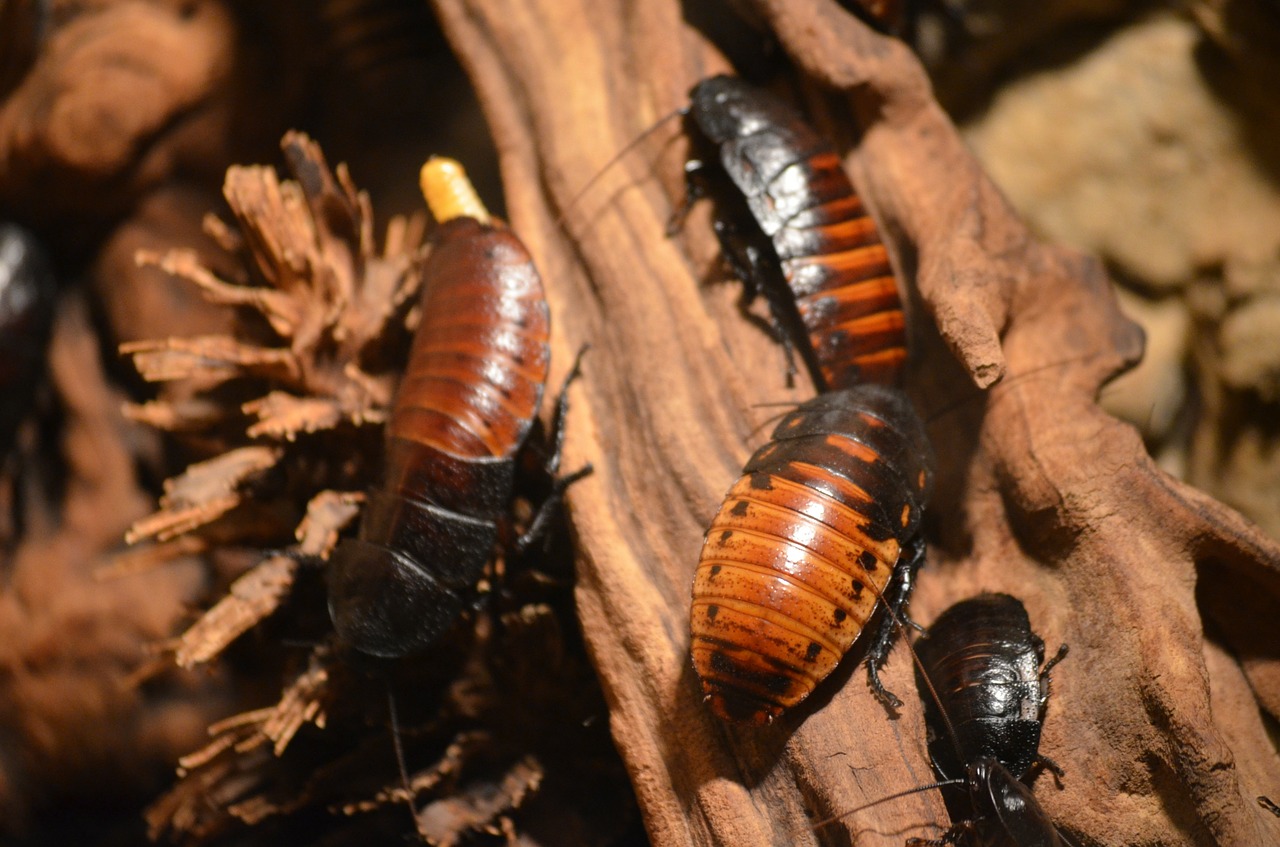 To quote a friend of mine (who does NOT have Multiple Chemical Sensitivity 🙂      —
"Fabric softener is like cockroaches. It goes everywhere and isn't going away!"
Well put, my friend!!!
We've encountered fabric softener on pre-owned pans, glasses, tins, and ceramic.
We can't buy paper towels and other paper products from many stores. (Thank God for Sams Club!!!)
I can't read library books for the same reason.
We've found fabric softener on fresh fruits and veggies from certain grocery stores and once even on a package of string cheese.
Gag. Cockroaches.
Part of me wants to apologize to people who don't have MCS, but another part of me says not to apologize for the truth.  🙂
Don't shoot the messenger, but studies have shown that fabric softener really isn't good for the human body, even if one does not notice effects immediately.
(Try vinegar in the wash instead!)
More truths I wish I could ignore—
It only takes 48 hours for mold to take hold if something is damp and contains "food" for the mold (cellulose, fabric, even dirt).
Indoor mold toxins land on every surface within "reach" and "stick" there until you wipe them off.
Mold toxins also go through thick cement.
I guess mold is like cockroaches, too.
Plastic is made from petroleum.
So are most artificial colors and flavors. Yuck. (I used to love grape-flavored gum & soda-pop.)
Fragrance molecules stay around in the air a long time. Then they land on stuff and imbed their chemicals into things.
Chemicals come into a room (or camper) a lot easier than they get out.
Herbicides kill all kinds of plants, including the little tiny good bacteria that your gut needs to digest food properly.
No matter how many times we say to each other, "Surely that won't hurt me that much!" it still does. (Most of the time.) Science is science no matter how optimistic one is.
Another thing that chemicals and mold are like is sin. Even "a little" hurts.
Thank God that all who believe in Jesus will one day be saved from it all—health problems, chemicals, mold, suffering, and sin!!!!
Christa Upton Black Hills Picture Books PO Box 293 Custer, SD 57730