Here it is—and no alum!!
Ingredients: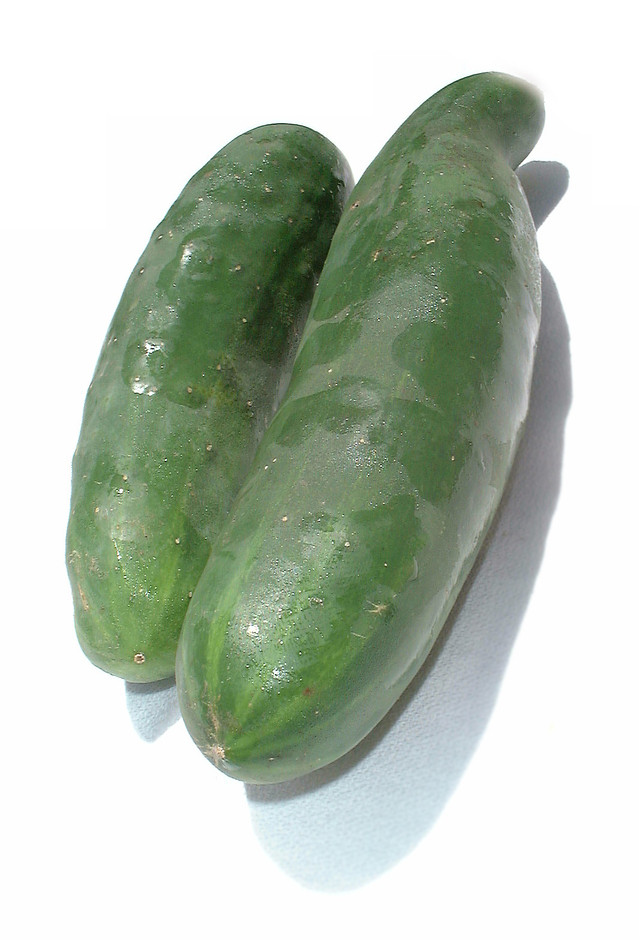 5 c. water (filtered or spring water preferred)
2 T sea salt
3/4 c. white vinegar
3 garlic cloves, peeled (opt.) (we did not use)
3 T dried dill weed (or more)
2 t. dill seed (or more) OR 4 large sprigs of fresh dill instead of dried dill weed and dill seed
1 1/2 lbs. cucumbers
Directions:
Stir all ingredients except cucumbers in large bowl or pot until salt is dissolved.
Slice cucumbers and add to salt mixture (brine).
Put a plate or something on top of cucumber slices to keep them down in brine.
Leave for a day or two.
Transfer to jars.  (Supposed to be okay about 12 days in refrigerator.  But don't ever eat anything that smells weird.) That's it!
I think this is the easiest recipe for pickles I've ever seen (except the one where you put cucumber slices into store-bought pickle juice, but that's not "really" a recipe  lol).
Right now, we need easy!
Also, I don't like the strong garlicky taste of some pickles, so we left the garlic out.  (Maybe we'll do half and half for our garlic pickle lovers next time.)
I absolutely love these pickles!  Light dill flavor, some hints of fresh cucumber, sour but not too sour, crunchy, addicting.   They remind me of Hungarian pickles.
When we have a house, I'd like to try to save the brine after use by freezing in ice cube trays and then using a few cubes at a time in dressings, dips, potato salads, etc.  It might turn out to be a little watery, but in that case, maybe I'll boil off some of the water.
These last only about 12 days in the refrigerator, but that wasn't a problem for us, as we ate half the recipe in 2 days.
Christa Upton  Black Hills Picture Books   PO Box 293   Custer, SD 57730