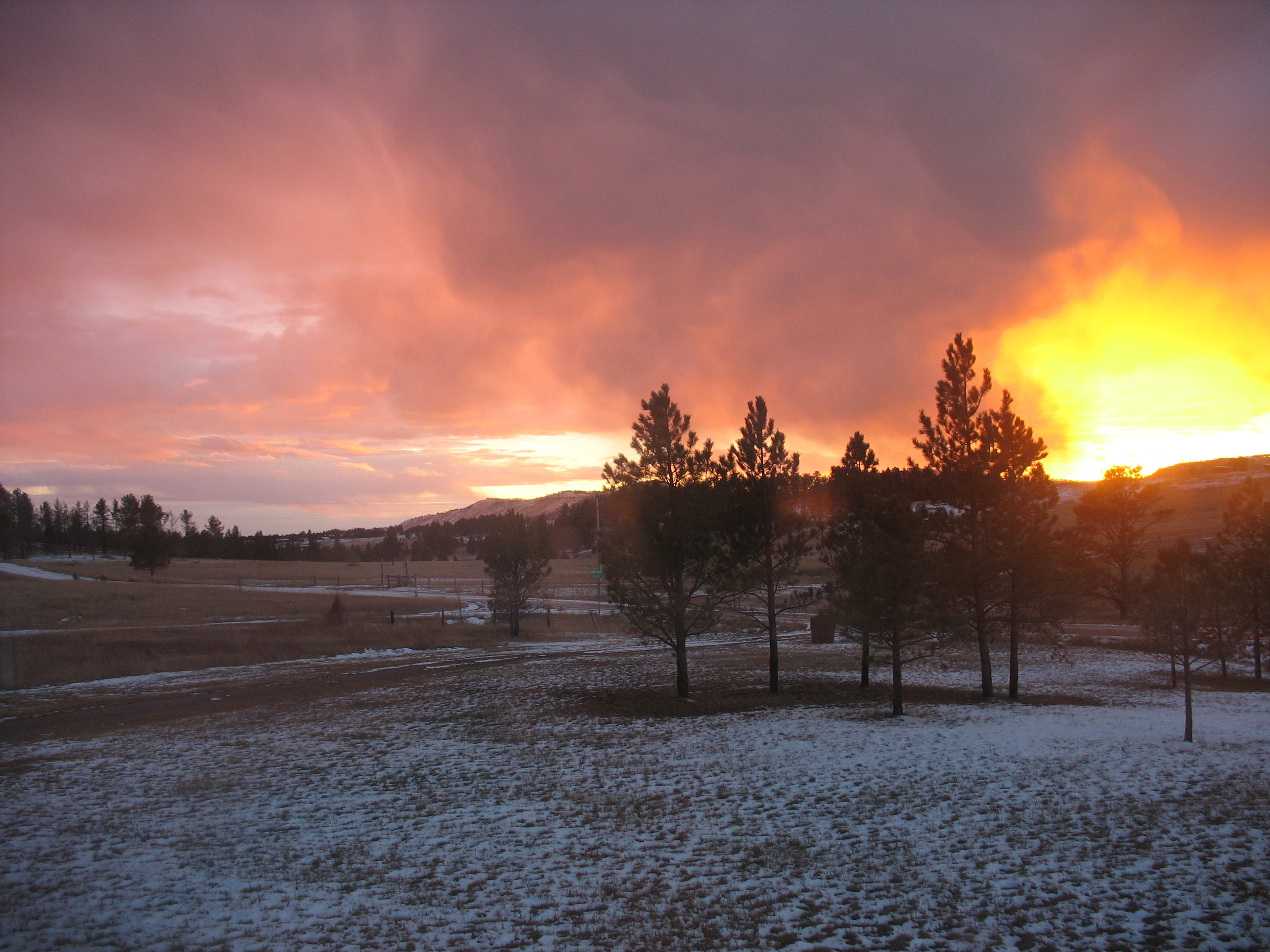 7 wonderful things about 2013, in no particular order:
1.  Our children got to enjoy some really neat things this year, for example:
the Pioneer Museum down in Hot Springs, SD
the always-fantastic (and free) Wind Cave science program for kids (Jan. through April)
the Custer Library Program, which was exceptional this summer
Cascade Springs south of Hot Springs
chess club at Hot Springs Library last winter & spring, which was extremely well-run
a live (and wonderful) Chautauqua presentation by fellow homeschoolers
May I add one thing:  the Pioneer Museum is the first public building in a LONG time that I was able to enjoy with almost no reactions and very little recovery time afterward!!!   It helped that they had many windows open for cooling and that it is very high on a hill in a town that's already better than most regarding pollution.  Wow, it was like a dream to enjoy that with my family.
2.  I grew through a challenging writing job given to me.
3.  I learned how to better follow God's agenda for me.
4.  In September, God provided this large, beautiful home for us to enjoy (through May).
5.  Out-of-state relatives were able to come visit us twice!   It was so good to spend time with them.
6.  A new friend of mine and I have become very close, able to chat like sisters.
7.  God never deserted us or left us to struggle on our own.  (This is true every year, and it's always one of the best things ever.)
Would you like to share something wonderful about your year?
Christa Upton     Black Hills Picture Books     PO 293     Custer, SD   57730