Today I thought it would be fun just to share some photos with you.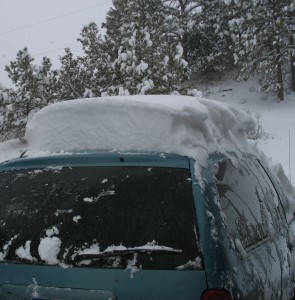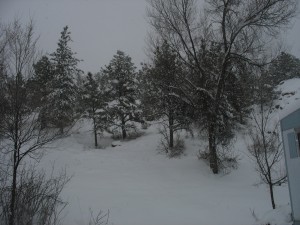 I took these deer photos right from my bed!!  I am so grateful for gifts from God like this.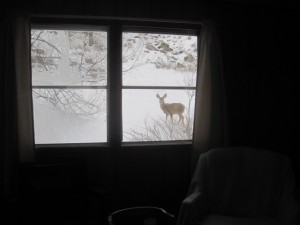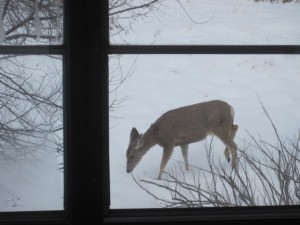 If my window had been open, I could have reached down and pet her!!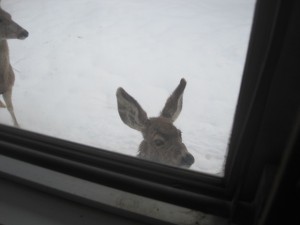 I don't think this little guy was expecting this much snow!  Steve took this amazing photo (a mountain bluebird, with snow!, 15 feet from where he was standing!) in our front yard.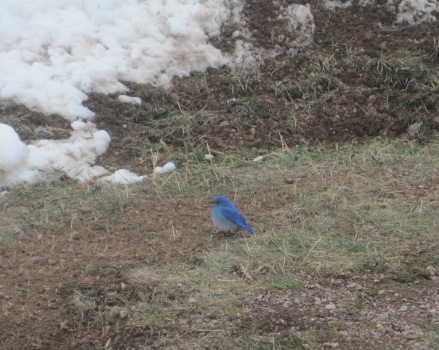 Happy Spring!  🙂